Michele Beneforti's "Highway"
Another project for Michele. He's a fun a client to work with. There's very little in the way of direction. He just gives me the title of the release and lets me do whatever I like.
I did some experimentation: I printed out his name and the release's title, mangled the papers with my hands by tearing and ripping, then rescanned them into Photoshop.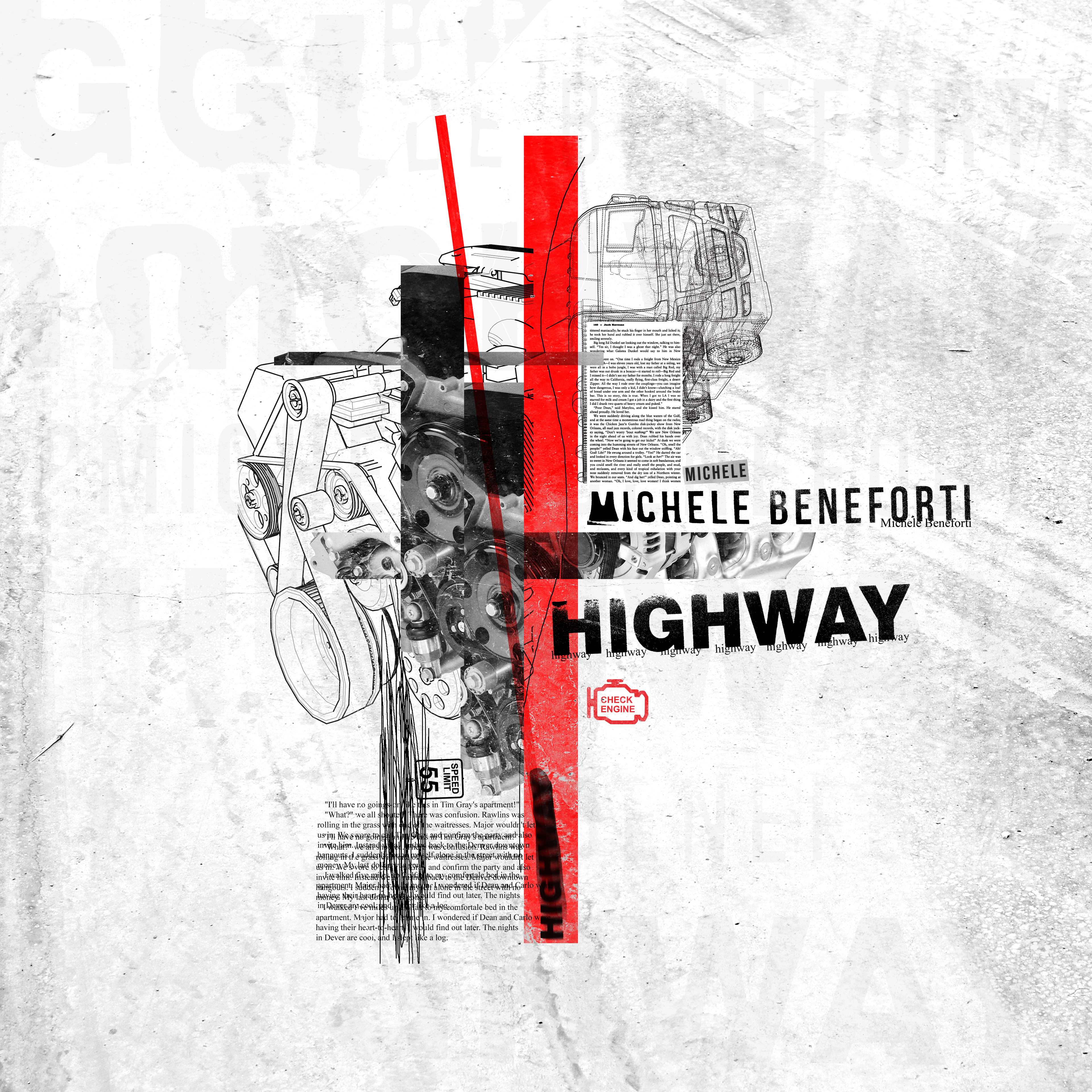 Here are the rescanned printouts. I used Photoshop's Content-Aware Fill to generate the content outside the folds and rips. It's one of my favorite tools in Photoshop.